What are the best streaming devices for watching movies and TV online? Will streaming devices kill off cable and satellite companies altogether?
For as long as you can probably remember, cable and satellite have dominated television by providing hundreds of different channels.
However, to benefit from all these channels and shows, that used to mean that there was a giant bill that came along with it, which is exactly why streaming devices are killing cable and satellite TV.
Every single month you'd get a bill from cable and satellite TV providers.
The average bill in the U.S. has crept up from $6 in the 1970s to $106 today. But the common complaint is there is usually never anything that you want to watch on TV, and when there is something good, it's on at least 3 channels at once.
But nowadays, thanks to streaming devices, everything can be watched online, whenever we want. No monthly bill required.
So Then Everyone Got Rid Of Cable And Satellite
Getting rid of cable and satellite TV has been on the rise. In fact, in the last quarter alone, over 527,000 cable subscribers ended their subscriptions. It is the cable industry's worst stretch ever, in the history of television.
Over the past year alone, over 80 million customers have signed up for some type of streaming box. These are some pretty impressive numbers when you consider that there are only 48 million cable and satellite subscribers in the U.S. today.
Best Streaming Devices Compared
While there are lots of different streaming devices, here are the top 3 that are really leading the pack, and taking the largest market share in the streaming TV business.
Let's explore the pros and cons of these 3 best streaming devices.
Roku Streaming Stick Plus
The Roku Streaming Stick Plus is overall one of the best streamers available and is one of the reasons for satellite and cable TV's decline.
Boasting a simple design, the Roku Streaming Stick Plus was created with the features that you are actually going to want to use.
Pros of Roku Streaming Stick Plus:
Delivering HDR and 4K videos at an extremely affordable price, helps this compact package lead the pack when it comes to streaming sticks. The simple to use interface, partnered with the fact that Roku has a much better search capability, as well as the most 4K HDR apps, means that you will be able to enjoy this streaming stick for hours and hours. As if that weren't enough, the remote can also control the power and volume of your TV.
Cons of Roku Streaming Stick Plus:
Compared to some of the other streaming sticks available, the menus may not be as up to date, and there are some apps that have an outdated layout. If you like using voice search and control, the Roku isn't as good as some of the other streaming sticks.
Overall:
With a simple design and easy to use interface, Roku makes streaming 4K HDR easy and affordable. If you're in the market to get a streamer, this is definitely one that you should try.

Apple TV 4K
Offering more capabilities and features then you will ever be able to use, and Dolby Vision capability, Amazon video, with a superb design and performance, the Apple TV 4K is one of the absolute best streamers available if you are able to afford it.
Pros of Apple TV 4K:
If you have a compatible HDR, Dolby Vision or 4K TV, then Apple TV 4K is one of the best ways to stream video available. Offering one of the best streaming experiences you can have, Siri voice options, and even one of the best remotes available, the slightly higher price is definitely worth it.
Cons Apple TV 4K:
The worst thing about the Apple TV 4K is that it is more expensive than other streaming options. It also doesn't have Dolby Atmos audio as an option, or stream YouTube in 4K. Other, cheaper streaming options such as Roku, have similar capabilities, more 4K apps and offer a comparable image quality.
Overall:
If you want the absolute best streamer available and can afford the higher price tag, the Apple TV 4K is exactly what you may want.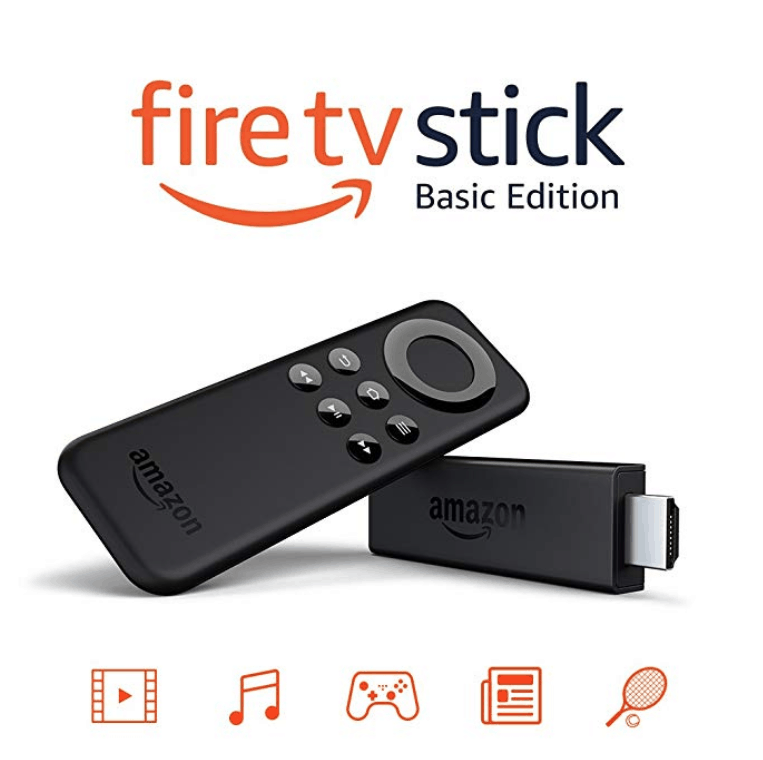 Amazon Fire TV Stick
The Amazon Fire TV Stick is perfect for just about everyone. However, what really makes it stand apart is the fact that you can link it to your Alexa speaker for a far superior voice control system.
Pros of Amazon Fire TV Stick:
Don't let this compact package fool you, the Amazon Fire TV offers high-quality HDR and 4K videos at a price that anyone can afford.
With one of the best voice features available on the market, when you link up your Echo or Dot, you are now able to go hands-free and use 'Alexa' commands to control it.
On top of that, this stick also offers a superb collection of games and apps, as well as lighting fast responses.
Cons of Amazon Fire TV Stick:
The main con here is that the user interface doesn't allow you to customize it in any way. And if you are looking for 4K content, it can be more difficult than other sticks as there are fewer 4K HDR apps.
Overall:
Amazon Fire TV, while not quite as good as Roku's 4K, is an excellent choice when partnered with Alexa.
Best Streaming Devices – Their Impact On Wall Street
Streaming is far from the latest trend on Wall Street, but in a still-developing market, any new kid on the block can become a main player.
Since it's IPO in September 2017, TV streaming company Roku, Inc. has seen steady, while sometimes interrupted growth to shake up the industry on its road to profitability as Roku gains power as the king of streaming TV.
"We are just starting to witness the massive transition of TV viewing and TV advertising to streaming. Roku is leading the way on the technology front with an operating system that is purpose-built for TV – versus more heavyweight mobile operating systems," says the company.
Shares of Roku stock have been drastically oversold following the company's most recent earnings report.
Although the company reported estimate-beating earnings on Wednesday, the stock has experienced a selloff of around 30 percent.
"Roku delivered outstanding financial and operating results in Q3 2018. Robust active account and streaming hour growth contributed to another great quarter with our advertising business showing continued strong momentum. In fact, roughly two-thirds of the Ad Age 200 have advertised on the Roku platform.
Advertising effectiveness and measurement tools are consistently showing the superiority of OTT video ads on Roku compared to linear TV advertising," said the company in a letter to shareholders.
The selloff was likely a result of missing expectations on its large-margin platform revenue. The company reported $4.56 average revenue per user, a key metric for Wall Street.
According to some analysts, the steep drop in share price is an overreaction to the news, especially considering the company's estimate-beating Q4 guidance of $255 million to $265 million.
"Management indicated that this quarter, video ad sales more than doubled, and have been consistently strong for several quarters," wrote William Blair analyst Ralph Schackart.
"Content distribution, which includes revenue sharing from SVOD [streaming video on demand] and TVOD [TV on demand] purchases on the platform, is a little lumpier due to revenue recognition and grew closer to account growth."
Related: 3 Tech Stocks Flying High - Square, BackBerry, Oracle
The company currently has a consensus one-year target estimate of $67.67, representing around a 50 percent upside from the current share price of $43.94. Wedbush analyst Michael Pachter has a target estimate in line with the consensus at $65.
"We continue to believe in Roku's growth potential and that the company will, in fact, reach profitability as early as next year," wrote Pachter in a note to investors. "Therefore, we think the recent pullback in Roku's share price presents a compelling opportunity to build a position."
However, many analysts are more bullish on the stock. KeyBanc Capital Markets analyst Evan Wingren currently has an $81 price target on the stock, representing around 100 percent year-over-year growth expectation.
"Despite the deceleration, we believe that ad-supported adoption of streaming clearly continues to ramp above expectations," Wingren said. "In fact, we believe vMVPD adoption has been significant enough to drive subscriber growth for the traditional media sector.
This is a long-term bullish signal for Roku, as continued growth in ad supported streaming consumption will ultimately trickle down to the platform and The Roku Channel, in our view."
Keep Reading